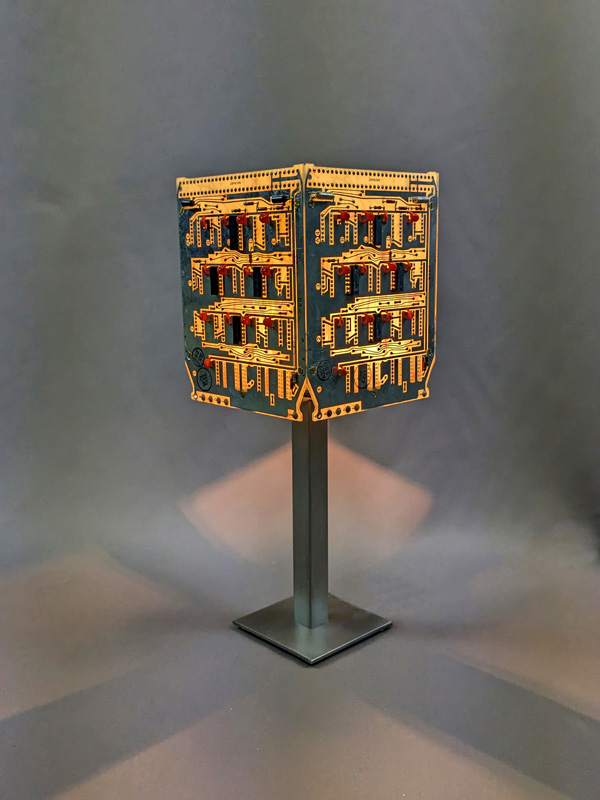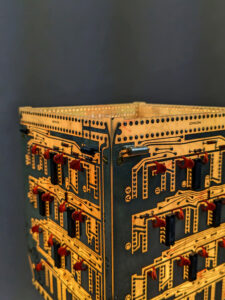 Under the effect of the light, the graphics of the old electronic cards invoke our imagination. Building facades, overviews of megalopolis, architectural structures ... In the daytime, with daylight, it looks like a sculpture with its raw aspect and the color of its orange ceramic components.
Materials : brushed steel, varnished, old electronic cards
220 V - bulb G9
Transparent cable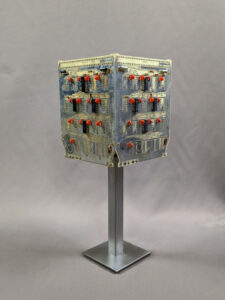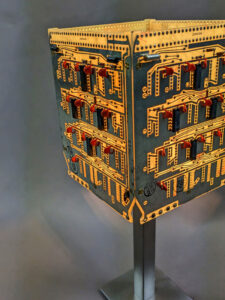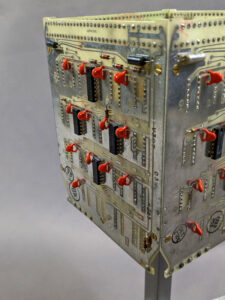 Height 330 mm
Sides 135 x 135 mm
Unique piece
For an order or if you wish information, you can visit me at the workshop or contact me.