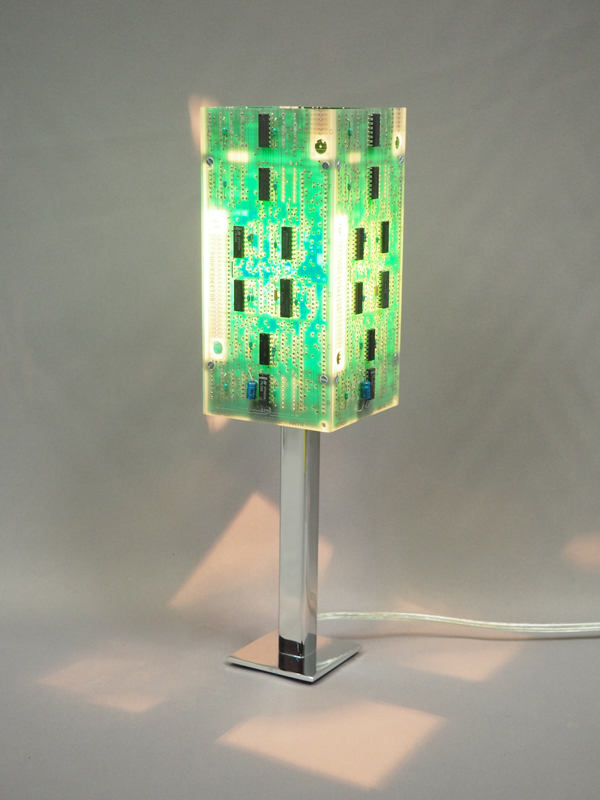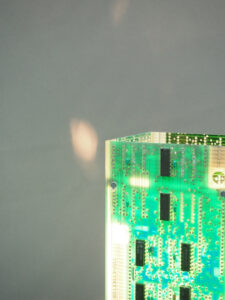 In the daylight, it appears as a real sculpture with an art deco design and a slender shape.
Under the effect of the light, the graphics of the old electronic cards that make it up shine through, invoke our imagination. Building facades, aerial views of megalopolis cities, music scores, ...
Materials : chromed steel, old electronic cards
Lighting 220 V - Bulb E 27
Transparent cable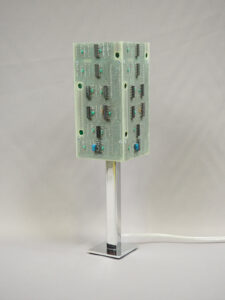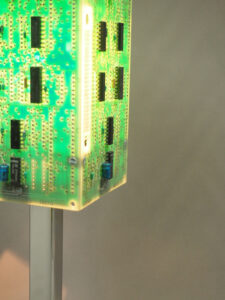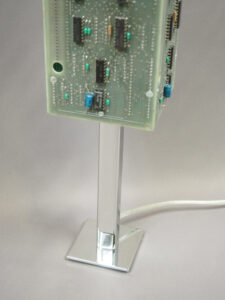 Height 350 mm
Sides100 x 100 mm
Unique piece
To order or for any information, you can visit me at the workshop or contact me.