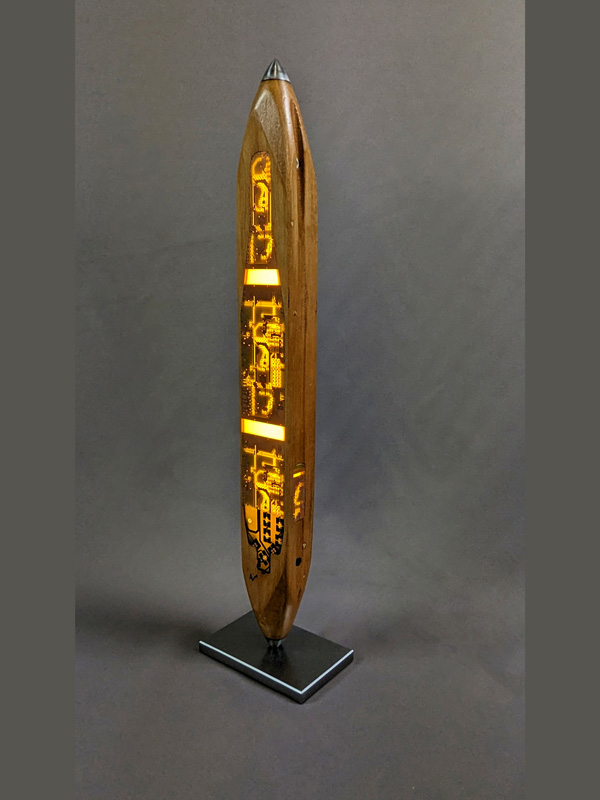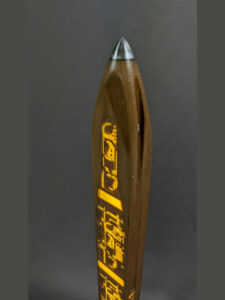 It was conceived as a luminous sculpture that provides ambient lighting like a contemporary stained glass window.
With its steel ends, it evokes a levitating architecture, a timeless monolith balanced on its varnished steel base.
Without its removable electrical cord, it becomes a sculpture that combines the warmth of wood and the graphics of old circuit boards.
The starting point for this sculpture is a loom shuttle.
Materials: waxed dogwood and wood, brushed varnished steel, circuit boards.
12V LED lighting
12V transformer supplied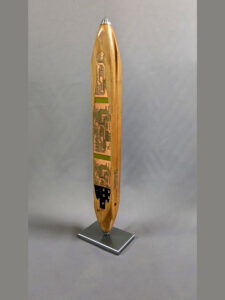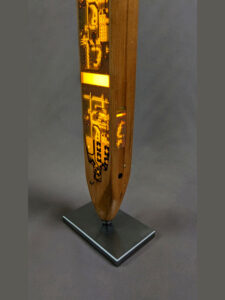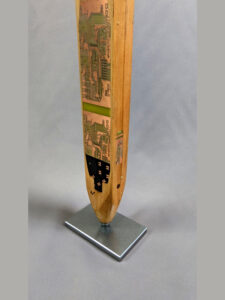 Height 450 mm
Base 110 x 70 mm
One of a kind
To order or for any information, you can visit me at the workshop or contact me.