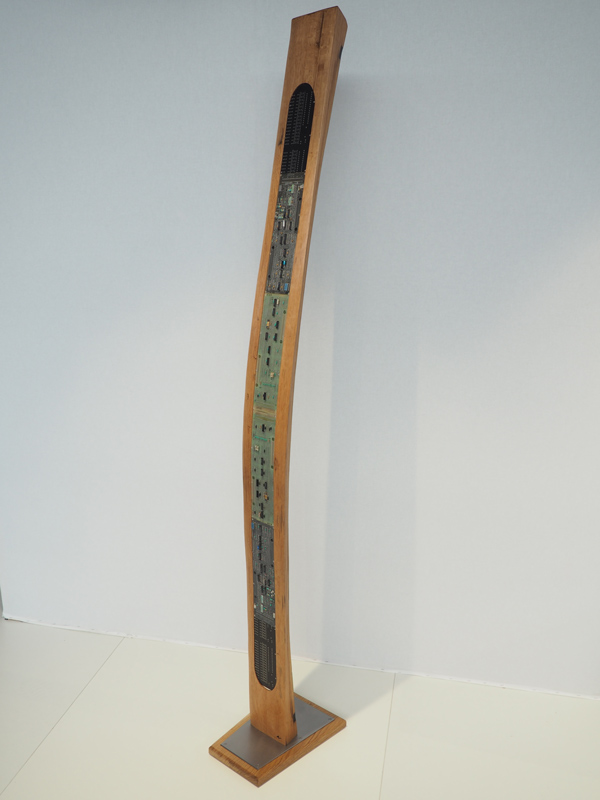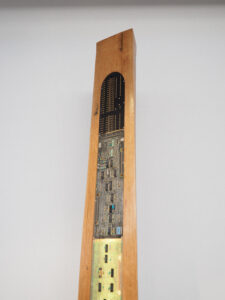 It was conceived as a luminous sculpture that provides ambient lighting, like a contemporary stained glass window. Without its removable electric cord, it becomes an autonomous sculpture which associates the heat of wood and the graphics of the old electronic cards.
Its V-shaped base and its curved form confer a notion of movement in the balance.
The starting piece which gave birth to this sculpture is a stave of barrel.
Materials : Oak finished with natural oil wax, varnished brushed steel, old electronic cards.
LED lighting 12 V.
Transformer 12V supplied.
Touch switch.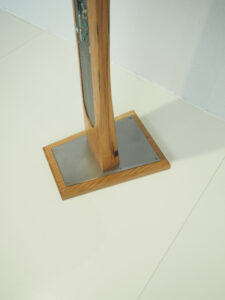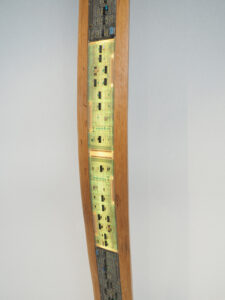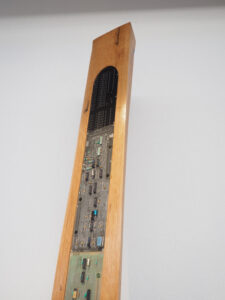 Height 2000 mm
Base 360 x 265 x 200 mm
Unique piece
To order or for any information, you can visit me at the workshop or contact me.