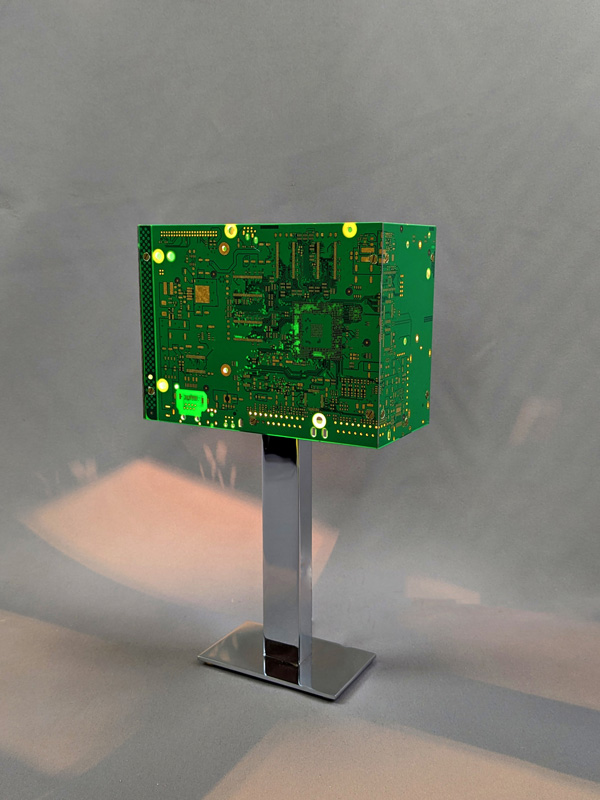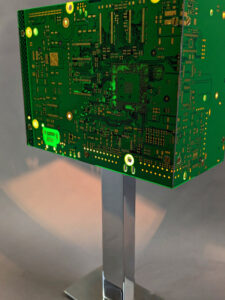 Under the effect of light, the graphics of the electronic cards, which make up this lamp, shine through to leave room for our imagination. When switched off, the Urbis Medium returns to its original bright green color. Reappears, then, the golden aspect of its circuits which are similar to a labyrinth of a post futuristic city.
Materials: chromed steel and electronic cards.
Lighting 220 V - Bulb G9
Transparent electric cord.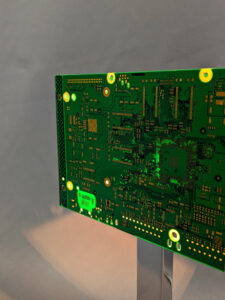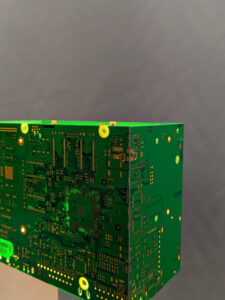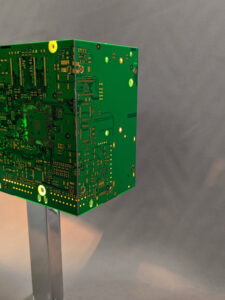 Height 310 mm
Sides175 x 85 mm
One of a kind
For an order or if you need information, you can visit me at the workshop or contact me.